Our Child Care Partner -
YMCA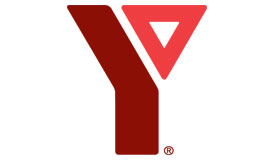 St. John Paul II Catholic School is proud to partner with the YMCA to offer a before and after school child care services and an Ontario Early Years Centre.
Learn more about this service...
---
Photographs of Students
We would also like to remind parents that, as per Board policy, while taking photos or videos during the day or evening activities, please be mindful that it is illegal to post/upload/share photos or videos of anyone other than your own family on the internet or anywhere without the consent of such other person or family. Sharing photos or videos of others without their consent is a privacy violation. We thank you in advance for your cooperation in this matter.
School Contact
160 Cachet Blvd
Brooklin, ON L1M 2L9
Main Phone: 905-655-2291
Fax: 905-655-9616
Board Website | Bullying Report
Principal: Stephanie Richard
Administrative Assistant:
Lucy Caruso
---
Hours
8:20 am School Begins
9:45 - 10:00 am Recess
11:05 - 12:05 pm Lunch
1:30 - 1:45 pm Recess
2:50 pm Dismissal